Coronavirus lockdown day 18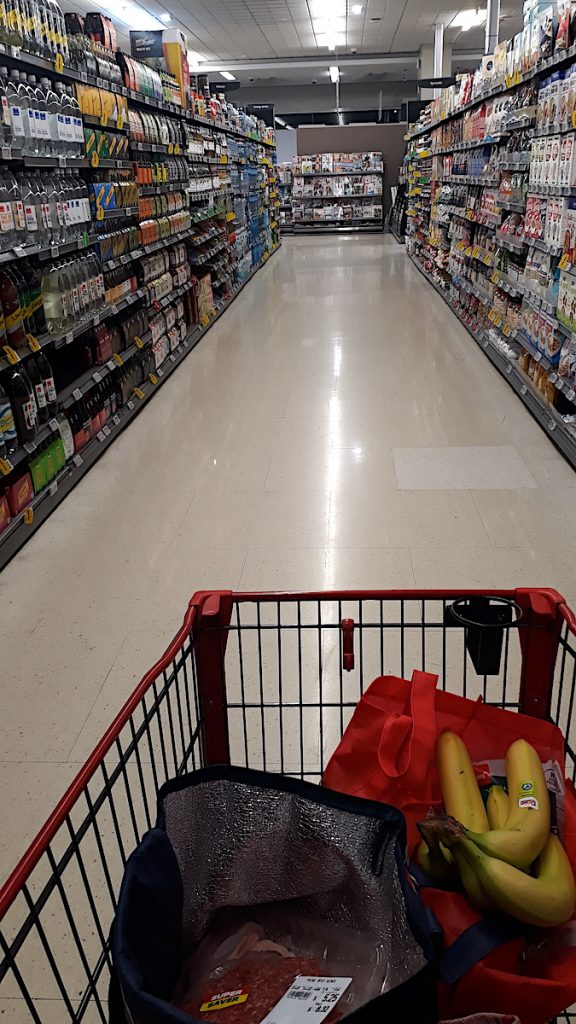 Sunday? Yes, It's Easter Sunday. I know this because I went out today. Yes, into the real world. The supermarket. It's this place where food and drink and household products are stored in something called aisles.
You get hand sanitiser at the door, navigate your way around line by line, keeping distant from others.
It was raining and cold when I went, about 7pm. There wads zero traffic, and only a few people in this place. No security or police anywhere, just a few folk quietly going about their lockdown.
We now have resupplied, and will last another week before another trip is required.
Finding your inner Nick Cave
While working on one thing with the band, another thing came up. Using some old lyrics I had, I added a deep and gravelly vocal – well as low and grumbly as I could get, with the aid of a little compression). It came out kind of desparate / country / Nick Cave / Johnny Cash. Pretty happy with it.