Anzac Day 2020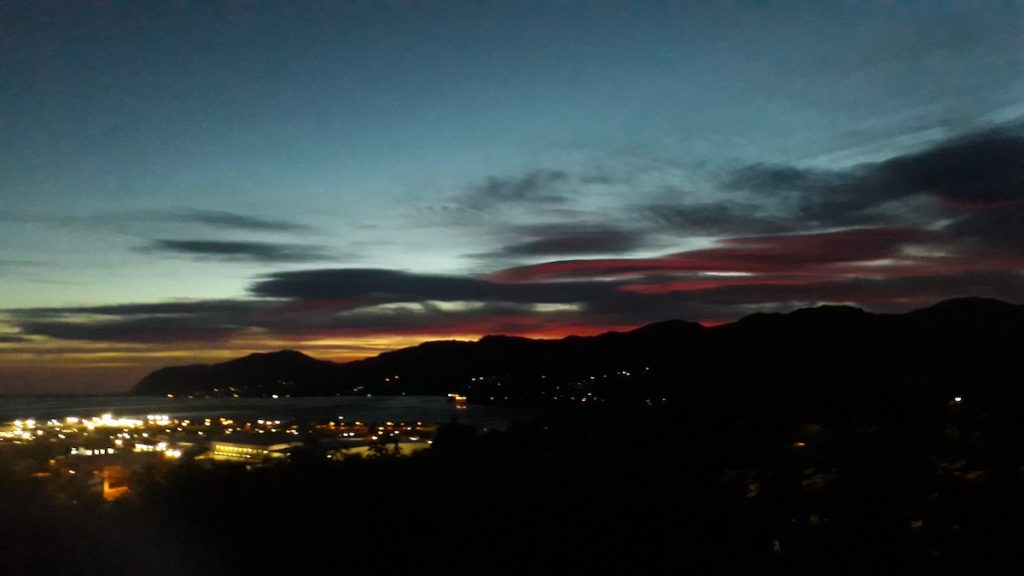 We don't usually go to the official services on Anzac Day – while we commemorate, we don't celebrate. Don't get me wrong, I am eternally grateful to those who served and fell, the pomp and ceremony isn't my cup of tea.
This year we did. We all got up and stood at our gate at dawn, looked at the stars, got uncomfortably cold and reflected on history and the stupidity of war. We felt the sadness of all those lives lost and the damage done to ordinary citizens.
We heard the last post played a few times from the surrounding neighbourhoods, as well as on the RNZ broadcast on our phone. Maybe half a dozen neighbours stood on our street, sharing a historic moment before all retreating to our bubbles.
Coronavirus lockdown day 31
I guess we wanted to mark history – the first time there haven't been services, is the time we should remember.